Fall Concert:
Materials:
You may order these books from your rental company or pick them up at any music store.
The links direct you to Amazon.com's selection. Pricing varies from shop to shop.

ALL MATERIALS WILL BE DUE FRIDAY AUGUST 31, 2018.
Powered by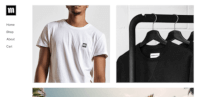 Create your own unique website with customizable templates.
Photo used under Creative Commons from Meredith Bell